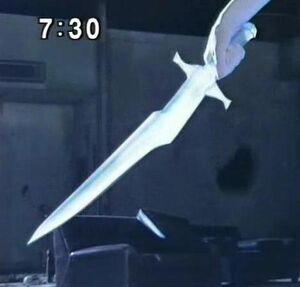 The Dark Sword was a weapon used by Dark Mercury in Pretty Guardian Sailor Moon (PGSM).
It was created out of an icicle. It was shown to create an energy attack in its first appearance but such ability was not seen again after that.
This weapon was proven to be quite offensive and strong. The weapon also destroyed the Moonlight Stick.