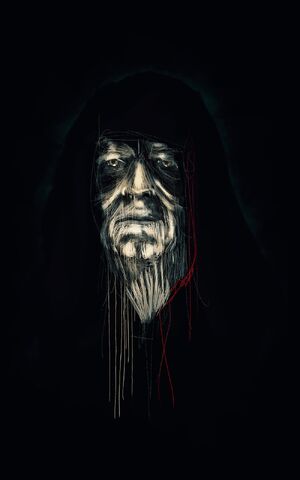 | | | |
| --- | --- | --- |
| " | If a person has ugly thoughts, it begins to show on the face. And when that person has ugly thoughts every day, every week, every year, the face gets uglier and uglier until you can hardly bear to look at it. | " |
| | ~ A quote from Roald Dahl's The Twits | |
Evil Makes You Hideous is a term used often to describe a phenomena in which a character becomes increasingly hideous the more he/she dwells in the dark side, be it the result of becoming evil in his/her own volition or external corrupting influence or both.
Like He Who Hunts Monsters, the term of a character whose appearance become increasingly hideous the more he/she commits evil acts or submitting oneself upon corrupting influence or even both has been populared by two separate articles of TV Tropes: Evil Makes You Ugly (where the character become increasingly repulsive appearance) and Evil Makes You Monstrous (the character's deformation not just on appearance, but also have personality that warped as worse as the appearance), but is technically did not originate on that website.
The term actually originated from various folklores, legends, and myths in real life about horrific consequences from committing a horrible crime/evil act, often as punishment of their actions. For instance, in Native American mythology, legends about cannibalistic monster named Wendigo is the warning about act of cannibalism; anyone who dare to commit such crime doomed to become a Wendigo themselves.
In many stories, heroes may warned by his parents/friends (typically the mentor figure) about horrific consequence of literally turned into monstrous creatures as punishment of specific crime or other evil acts.
Examples
Literature
Comic Books
Live-Action
Cartoons
Anime/Manga
Videogames
Gallery
Images
NOTE: The limit is for 20 pictures only
Videos
Community content is available under
CC-BY-SA
unless otherwise noted.