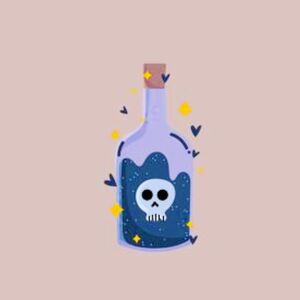 Zombie Dust (also known as Zombie Powder) is the name of pseudo-magical drugs that cause victims to become temporarily paralyzed and enter a death-like state, they are found in numerous world folklore as well as many different media. The poisons also cause brain damage and memory loss, making the victims become near-mindless slaves (normally reffered to as "zombies", especially when it comes to when it comes to Undeath) to the person who makes the mixture.
Often, the mixture is created using neurotoxins, but each mixture is unique to the practitioner. Despite the "magician" (or in case of voodoo, a "bokor", a sorcerer-for-hire) often claiming they can raise the dead, zombie dust does not actually kill a victim; however, it is used to convince people that such an event has occurred and thus, spread fear.
Bokors from Haitian folklore often lay claim to Zombie Powder, a central part of common voodoo and hoodoo practices.
Once a victim is drugged, they become a servant for as long as the toxin infects them. As such, they are often repeatedly drugged to ensure they do not regain their former memories or free-will.
In Popular Culture
The use of Zombie Powder features heavily in the classic 1987 Wes Craven horror movie The Serpent and the Rainbow based on the 1985 non-fiction novel The Serpent and the Rainbow: A Harvard Scientist's Astonishing Journey into the Secret Societies of Haitian Voodoo, Zombies, and Magic.
Zanzil the Outcast, a villainous troll from the World of Warcraft game franchise, specializes in the use of Zombie Dust.
There is a strange magical substance called Zombie Dust featured in the 2003 fantasy videogame Voodoo Vince.
The Voodoo Priest's Zombie Powder (simply known as the "Zombie Powder") is featured in the 2019 Sanji Jiksong's Dogul-wang web novel series Tomb Raider King.
Gallery